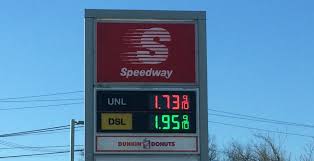 Good news for New Jersey residents! A $.23 per gallon increase in the tax we pay on gasoline!?
Okay so that's not the good part of the news. The other part of the tax bill that was signed into law last week by Governor Christie was great news for NJ residents. Trenton finally addressed the NJ estate tax and made way for that NJ state Estate tax to eventually go away. New Jersey had been one of the most costly states to live in and even to die in. Before this tax change, if you died as a resident of New Jersey and had more than $675k of assets when you died, your estate would have paid taxes to NJ for anything over that.
As most know, the federal estate tax kicks in when you have over $5.45mil. in assets at death. When that federal limit was raised several years ago to this level, it gave much relief for many families who make up 'middle America'. But New Jersey held out, keeping the limit extremely low, while many other states followed the lead of the federal guidelines. It was an obvious burden on NJ residents, given that a house in the state can easily be valued at $500k or more, making the $675k easy to exceed.
Now as of January 1, 2017 New Jersey is raising that 'exemption' limit to $2mil. and as of January 2018 will eliminate the state Estate tax all together. As a further help to keep retirees here, the tax law changes include an increase in the amount of pension and retirement income you can have before NJ taxes you on it. Previously the first $20k was not taxed. Now it will move up incrementally to eventually top out at $100k that won't be taxed by the state. As most of you know these issues have been a big beef of mine for many years, given the impact it had on many whom we've planned with for retirement. So to see the estate tax go away and the NJ income tax burden be lessened on retirees, I am very excited. Many more of us can plan to stay in NJ even after we retire! Great!
Keep in mind though; you still want to carefully work through your 'Estate Plan' to be sure, and to get all the parts set right. Of note, the elimination of the estate tax does not change or eliminate the inheritance tax (yes they are two different things). So careful planning is still needed, but the end result should be a bit better now.
There are a few other provisions in this tax change that offer more relief for lower income families in the way of the Earned Income credit and a slight decrease in the sales tax. And there's help for veterans, the bill gives them a $3000 exemption. So consult with your tax accountant to be sure you are fully utilizing the changes.
Pressure to fix our NJ roads and get the existing transportation projects back on track is what lead to the gas tax increase, but that is what got us estate tax reform. Who would have figured. An unlikely pair the gas tax and the estate tax, but the governor and state legislature compromised to match these two together. So in my view, even though it will cost more to fill our cars, its great news for any of us planning our retirement in New Jersey.