Delivering a unique, uncompromising approach to service

RRBB Accountants and Advisors is a full-service accounting, advisory and consulting firm located in central NJ. We put our client relationships first by providing responsive, quality service at reasonable rates. We have been in public accounting, delivering high quality accounting and advisory services for over 50 years and have experts with vast experience in many disciplines. We can be your one source for many resources.
Founded in 1961 as Rosenberg Rich Baker Berman & Company, RRBB has grown to become one of the most respected accounting firms in the state, serving clients across the U.S. and worldwide, with 11 partners and 60 plus professional staff working out of our two offices.
RRBB offers big firm capabilities with boutique firm attention. Specifically some of the many services; Accounting, Audit, tax, estate planning and consulting, valuation and litigation support, CFO outsourcing and FINOP services, Asset and Wealth management, Professional practices consulting, Consulting services to startups and early stage companies from formation to due diligence.
As our clients have discovered, RRBB offers a refreshingly unique combination of old-school integrity and attention to service, powered by cutting-edge practices, up-to-date knowledge, and advanced IT expertise.
We deliver knowledge, ideas and exceptional results.
Who works with RRBB?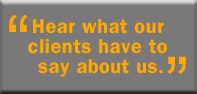 RRBB has always made it a point to devote all of the firm's resources, attention, and talent to serving the needs of our clients.
As a result, virtually all our business and personal clients have come to RRBB on the first-hand recommendation of a colleague, a fellow professional, or another client.
We currently work with a broad range of publicly-held companies, private companies in a wide spectrum of industries, as well as non-profit organizations and individuals who have specialized financial and accounting needs.
Global capabilities
For new and existing clients who have subsidiaries or other financial interests outside the country, RRBB can provide a complete menu of services through our membership in PrimeGlobal.
PrimeGlobal is one of the top five largest associations of independent accounting firms in the world, providing a wide range of tools and resources to help member firms furnish superior accounting, auditing, and management services to clients around the globe.